written on Mar 27, 2020
Comparing to Aloes, Haworthias are more resistant to Aloe mites. But the mites still infest some plants from time to time, especially certain members in the genus Haworthiopsis. Once infested, it is extremely difficult to completely eliminate the mites from the plant. Therefore, carefully inspecting new arrivals is especially important to avoid bring in them.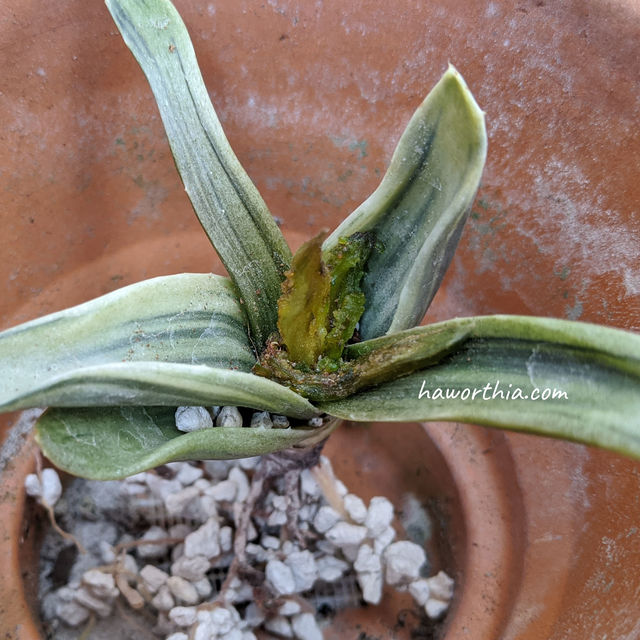 Aloe mites can be identified by abnormally grown plant tissues caused by them. The abnormal tissues tend to form at growth centers, though they can form anywhere. Once found, the most immediate and most important thing is to quarantine the infected plant from the others to prevent further spreading. Because there is no known effective treatment against the mites, the recommendation is to remove the infected part or even discard the whole plant if it is hard to separate the infected part. In the latter case, some healthy leaves can be preserved for leaf propagation. After that, keep the plant quarantined for a few months and constantly inspect it.