written on May 10, 2019 and last revised on May 25, 2020
While propagating from leaves is more difficult and slower than that from offsets, it is a useful technique for Haworthias that don't often make offsets. Besides, regular care like offset division can also result in some leaves removed. They can also be reused for making new plants.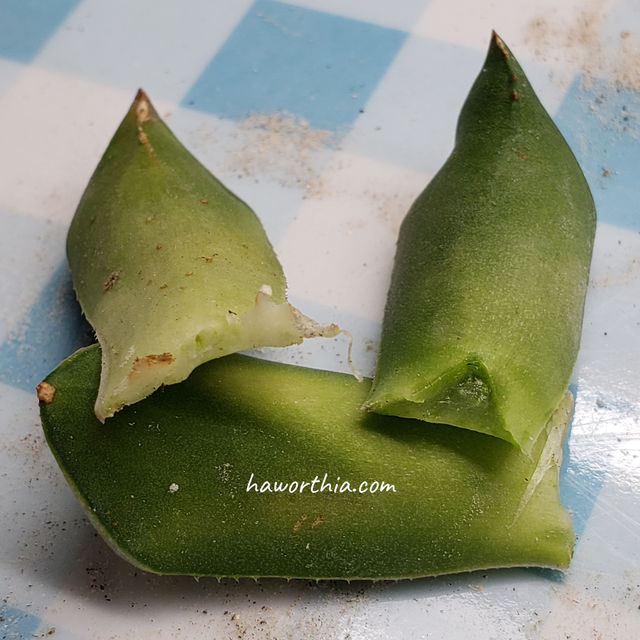 While leaves in any conditions have chances to be propagated successfully, a healthy and fleshy leaf from an actively growing plant often yields the best result. To take out a leave, use a sterilized knife to make cuts on the stem along both edges where the leaf attaches to the stem. Hold the leaf, put a force toward the stem, and slowly shake the leaf sideways to tear it apart. It is important to retain some white stem issues on the leaf base because the issue will be more likely to develop into the growing points of new roots and pups. After that, treat the wounds on the leaf and the mother plant.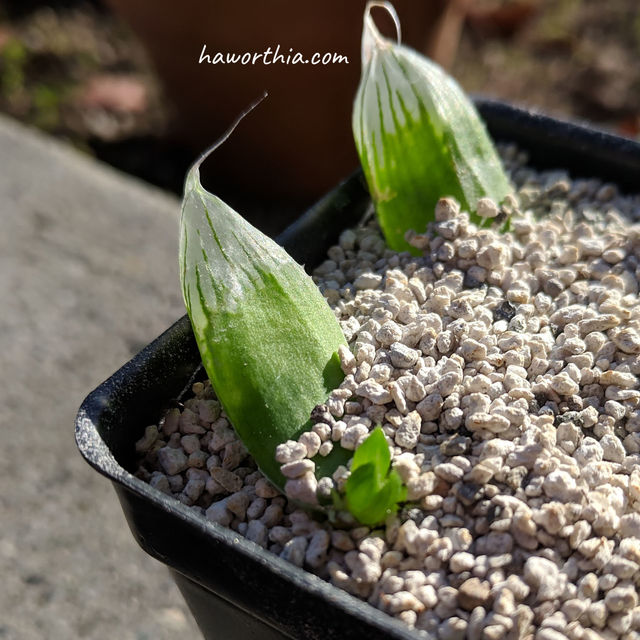 After the wound is healed, insert the base part (5~10 mm) of a leaf into the rooting medium and managed in the same way with the plant being rooted. Roots will appear in weeks and new pups often take a longer time to develop.