written on Jul 29, 2018 and last revised on May 26, 2020
Most Haworthias make offsets,and offset propagation is very easy. Besides, taking out offsets also makes room for the mother plant to maintain a good shape. It is recommended to wait until an offset to grow to > ~1 cm and have a few leaves before dividing. This is because the division will lead to wounds and the healing will consume some plant tissues.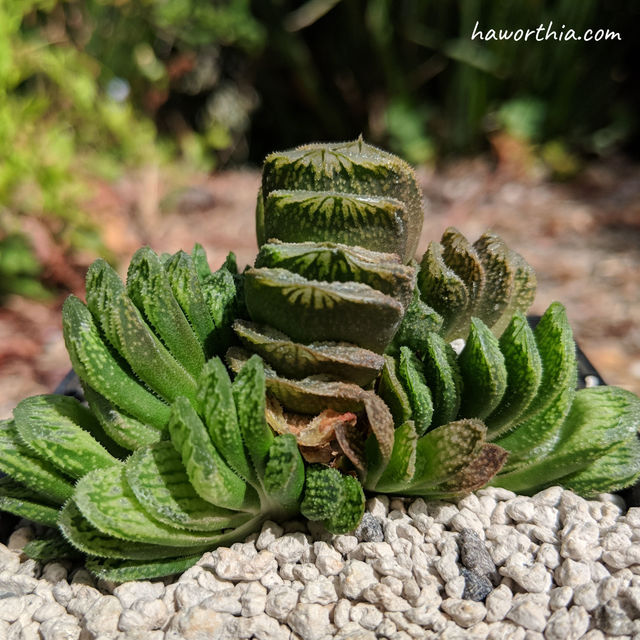 Gently shake the offset to twist it off. If the bound is too tight, use a sterilized knife to make a cut as close as possible to the mother plant and shake again. The goal is to keep any more roots on the offset. After that, treat the wounds on both parts. Depending on the position of the wounds, the divided parts can be planted back to the growing medium or need to be treated beforehand.