written on Jul 28, 2018 and last revised on Nov 18, 2018
Most Haworthias will make offsets sooner or later, with some exceptions like H. bruynsii and H. sordida. Besides being the easiest propagation method, by taking out the offsets that squeeze the mother plant too much, offset propagation also helps keep a good shape for a plant.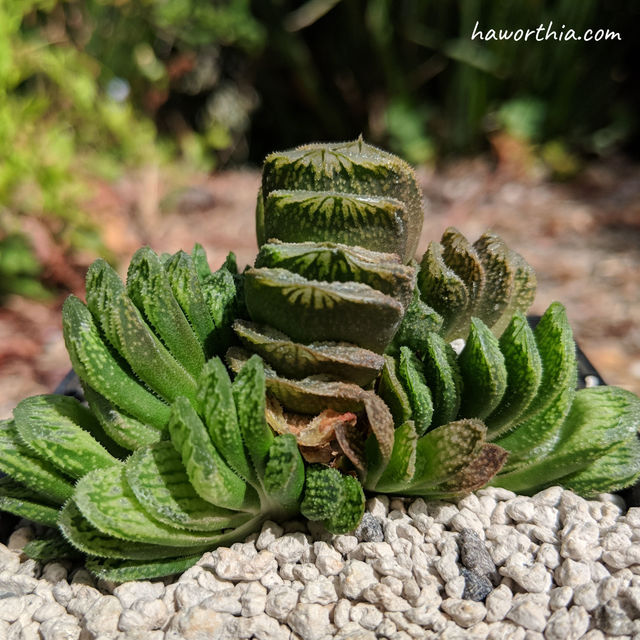 It is recommended to wait until an offset to grows to ~1 cm before dividing. This is because the healing of wounds created by the division will consume some plant tissues. Take the plant out of the growing medium and gently shake the offset to twist it off. If the bound is too tight, use a sterilized scissors or knife to make a small cut as close as possible to the mother plant and shake again. The goal is to keep any roots already forming on the offset. After that, treat the wounds on both parts.
Let the divided parts sit the growing medium in a way that the wounds are above the growing medium without contacts, even this will need to remove the growing medium that covers very top part of the roots. In the next waterings, avoid damping the wounds. If a contact with the growing medium cannot be avoided, follow the rooting process to wait for calluses to develop before planting.