written on Dec 30, 2017 and last revised on Aug 04, 2018
Various propagations and cares of Haworthias can make wounds on the plant bodies. A proper wound management not only prevents rotting caused by pathogen infections but also promotes faster healing of plant tissues.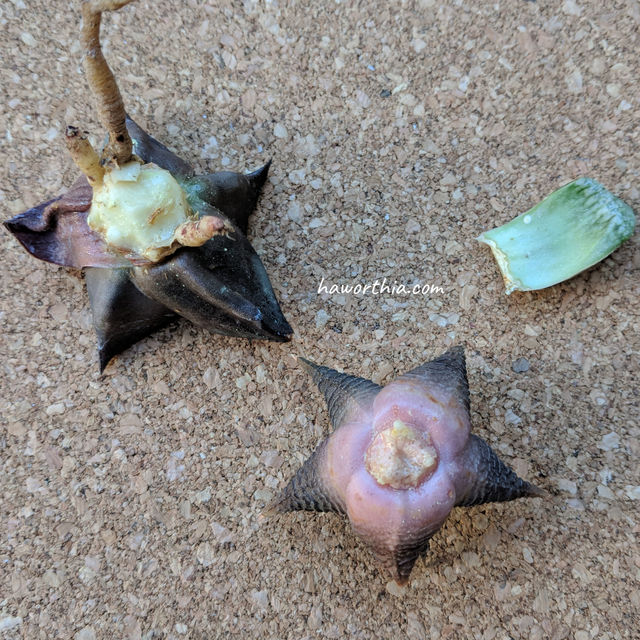 For a fresh wound, mix a small amount of fungicide powder in a ~70% isopropyl alcohol solution (often branded as rubbing alcohol). Alcohol can kill certain pathogens and assist fungicide to permeate the plant tissues. For the fungicide, it is recommended to use Thiophanate-methyl that has systemic effects. Dip the wound into the solution, or use the cotton swab to spread the solution on the wound. When dry, the fungicide will form a thin layer of coating on the wound. Keep the plant in a cool and shaded place for 2~3 weeks. Once calluses have developed on the wound, the plant is generally recovered and can be planted or rooted.