written on Jul 27, 2018 and last revised on May 25, 2020
Haworthias are relatively easy to root, compared to other succulents. Before rooting, it is important to make sure the temperatures will stay moderate for the next ~3 weeks (often in spring or fall). Too high or too low temperatures slow down rooting and increase the chance of pathogen infection which leads to rot.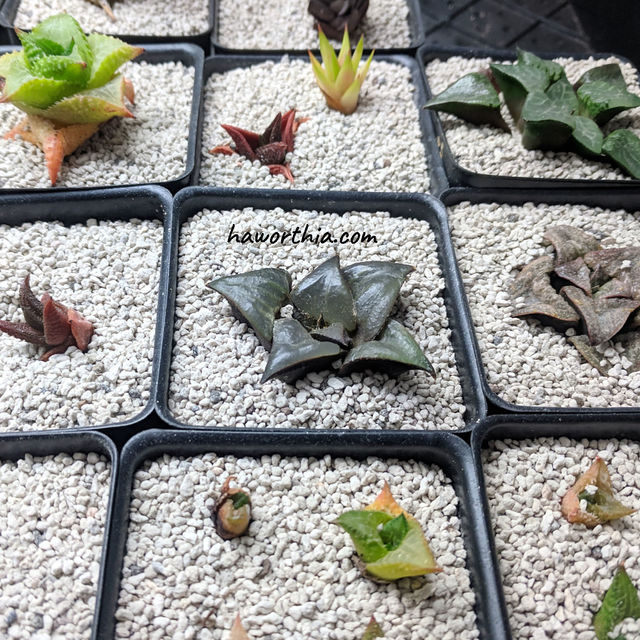 Before rooting, prune dead roots and the underground stem if too long. If a plant has wounds, make sure that calluses have developed. During the whole rooting process, plants being rooted should be kept in a bright place without direct sunlight. Strong sunlight not only moves necessary auxins to the top part of a plant and slows down rooting, but also accelerates the consumption of plant tissues before it can absorb water.
The rooting medium should generally be more water retentive than the normal growing medium. Besides, its particle sizes should also be smaller for newly developed roots to better elongate. In Northern California, I use 100% 1~3 mm pumice.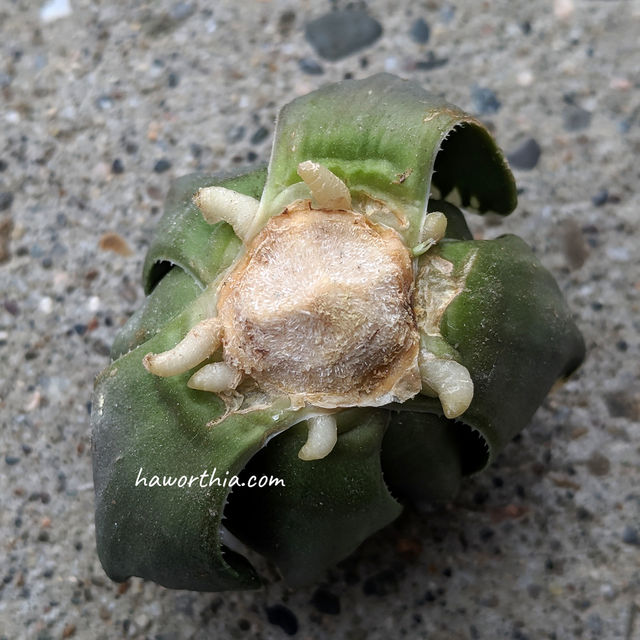 Plants being rooted should be watered less frequently to avoid rotting. Right before the next watering, they can be taken out from the rooting medium and inspected for root development. A plant with >1 cm new roots can be transplanted to the regular growing medium and managed the same with other healthy plants. If rot happens, the plant should be treated properly before the next attempt of rooting.