written on Nov 23, 2017 and last revised on Apr 19, 2020
Root rot is a common disease for Haworthias because of their fleshy roots. This disease damages roots and can further cause stem and leaf rot. It is especially deadly when temperatures are high and kill a plant in a few hours.
Root rot is primarily caused by excessive water in the growing medium. Besides, pests like mealybug can create wounds on roots which also cause rotting. A plant that is suffering from root rot can be inferred from leaf rot (often starting from outside), leaf loss (roots are not functioning), and not being able to anchor firmly to the growing medium, when being pulled up gently (roots are lost). While Haworthias can discard some old roots from time to time, such roots turn hollow instead of rotting.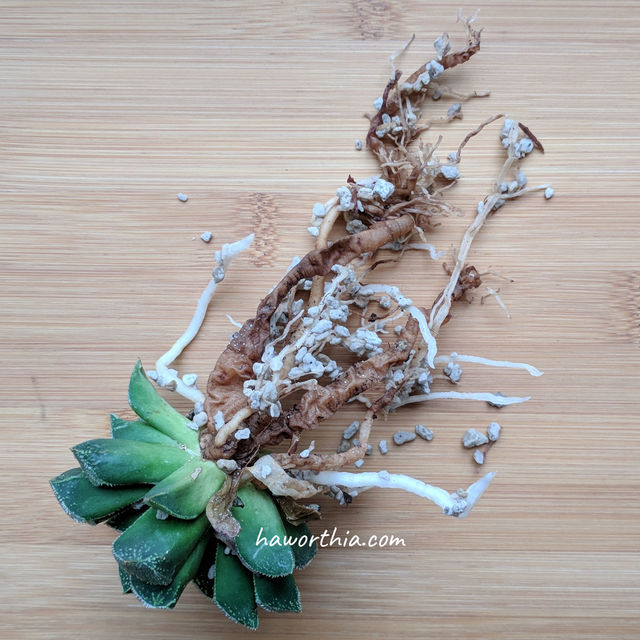 Rotted roots should be removed from the plant. Besides, the rot often spreads to the adjacent underground stem. Check the stem and trim any rotted part that is darker than the normal tissue. After that, follow the rooting process to let the plant recover.