written on Aug 23, 2020
Charles Leslie Scott (1913-2001) was born in Oudtshoorn, South Africa. He joined the police force and later became Officer Commanding of the South African police radio at police headquarters in Pretoria.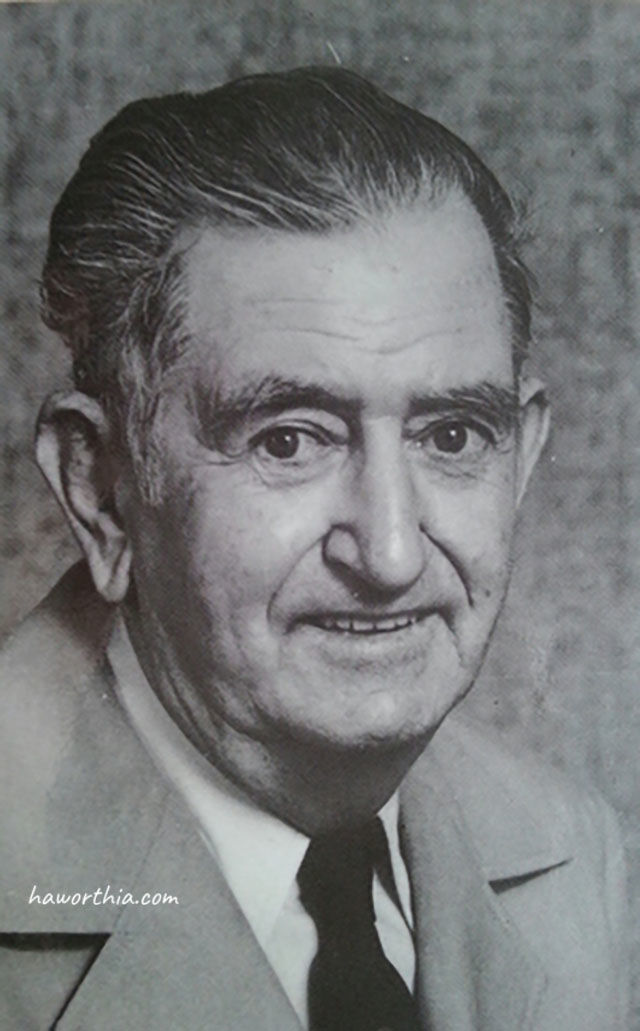 Scott's most important contribution to Haworthia literature is The Genus Haworthia, published in 1985. It was at least 20 years in the making. This book offers a brief history of the genus, many figures from rare, old publications, distribution maps, and full specific descriptions, synonyms, and typifications.