Distribution in the Grassland Biome
written on Feb 09, 2019 and last revised on Jul 03, 2020
The Grassland Biome is part of the global Temperate Grassland Biome and strongly dominated by grasses (Poaceae). The Grassland Biome in South Africa occurs mainly on the high central plateau (Highveld), the inland areas of the eastern seaboard, the mountainous areas of KwaZulu-Natal and the central parts of the Eastern Cape.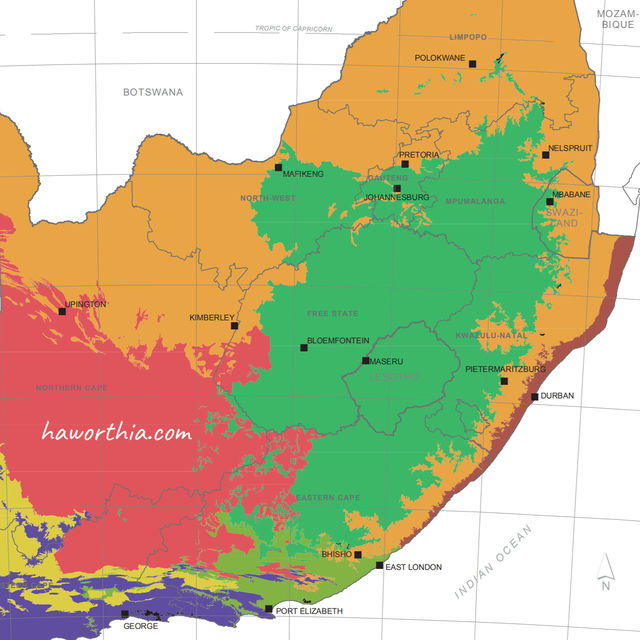 Grasslands are structurally simple .The topography is mainly flat to rolling, but also includes mountainous regions and the Escarpment. The elevation associated with grassland regions is from about 300–400 m to Thabana Ntlenyana (3,482 m), the highest mountain in southern Africa.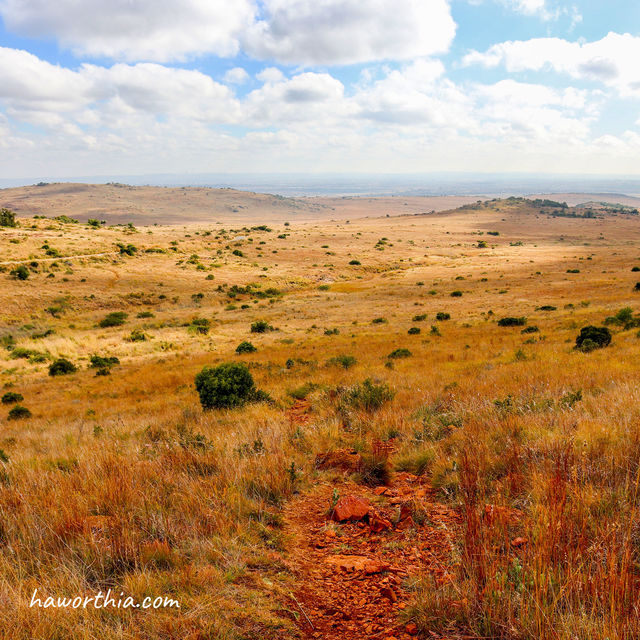 The effect of being at a high elevation in the interior of the continent results in large temperature differences from one time of the year to another and
a high frequency of frost. In winter the climate on the Highveld is very cold and dry.