Distribution in the Nama Karoo Biome
written on Feb 09, 2019 and last revised on Jul 03, 2020
The name of the Nama-Karoo Biome is derived from the Khoi San word kuru meaning 'dry'. The biome is a large, landlocked region on the central plateau of the western half of South Africa and extends into southeastern Namibia.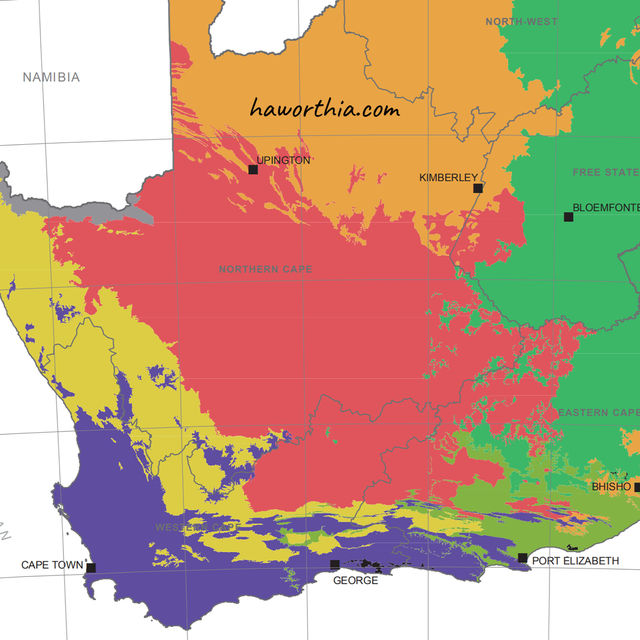 Underlying the Nama-Karoo is a 3,000 m thick succession of sedimentary rocks. Igneous activity over a significant period 180 myrs ago contributed to local demise of the rich therapsid fauna due to voluminous outpourings of basaltic lava and also caused intrusion of dolerite sills and dykes into Karoo sediments.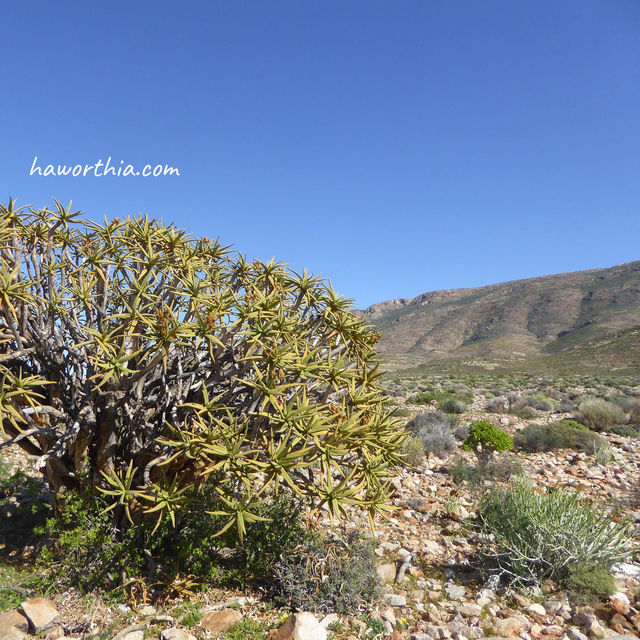 The climate of the Nama-Karoo is essentially continental and is little affected by the ameliorating influences of the oceans. Nama-Karoo is an arid biome. Most of the rivers are nonperennial.