written on Oct 31, 2020
Flávio Ferreira Pinto de Resende (1907-1967) was born in Cinfães, Portugal. He was a professor at the University of Lisbon and also director of the University's Botanical Garden. H. 'resendeana', a synonym of H. coarctata, was named after him by von Poellnitz.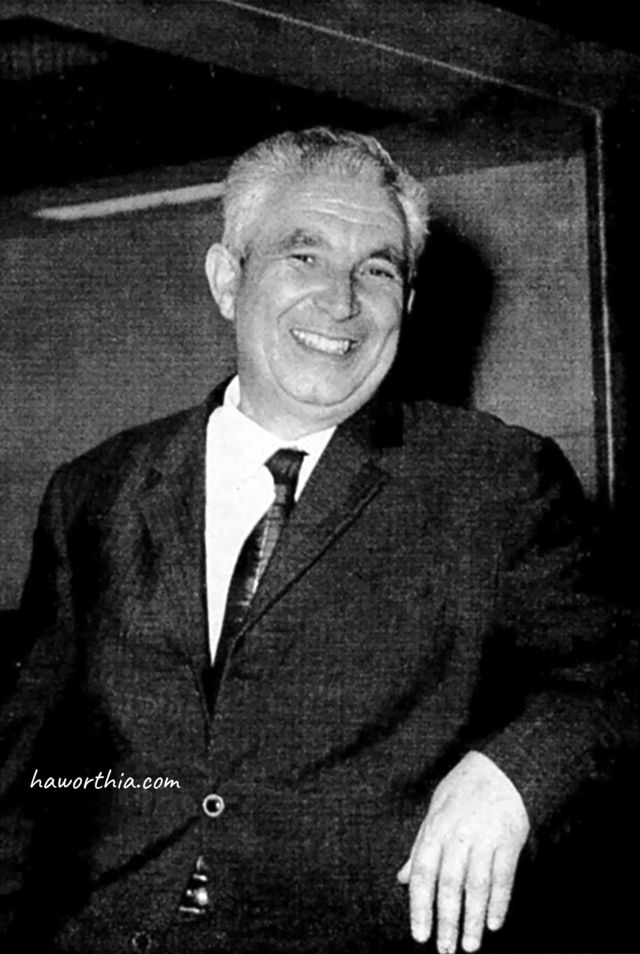 Resende's early work concentrated on the systematic classification of the family Asphodelaceae based on studying their chromosomes. The difficulty is that, excluding polyploids, they all have exactly the same number of chromosomes – 14. His taxonomic work on Haworthia is no longer recognized now. Resende marked the end of an era of botanist whose work rested solely on plants in botanical gardens.