written on Nov 22, 2020
Joseph Franz Maria Anton Hubert Ignatz Fürst und Altgraf zu Salm-Reifferscheidt-Dyck (1773-1861) was born in Schloss Dyck, Germany. He was the owner of the castle located in the Rhineland and was generally referred to simply as Prince Salm-Dyck. In 1800, he started building glass-houses in the castle for collecting succulents. By 1835 he had one of the finest collections in Europe.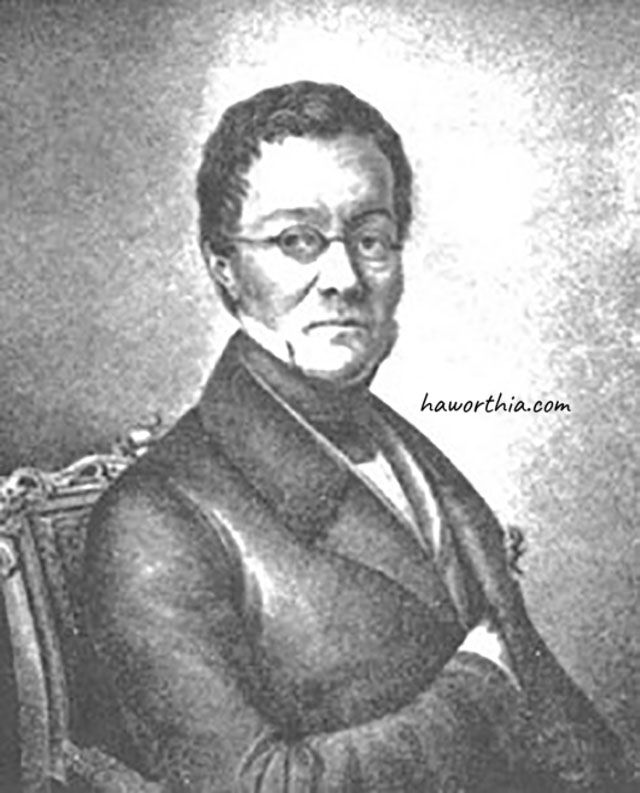 Salm-Dyck was very productive both in his numerous publications and in his outstanding botanical illustrations. His most impressive work was the Monographia Generum Aloes et Mesembryanthemi (1836-1863), which consisted of lithographed and partially colored plates, among which 56 plates were dedicated to Haworthia.