written on Nov 21, 2020
Alwin Berger (1871-1931) was born in Möschlitz, Germany. He worked as a gardener and curator in a number of botanical gardens and nurseries, including 17 years in the world-famous Giardini Botanici Hanbury, Italy. Succulent genera Bergerocactus and Bergeranthus were named after him.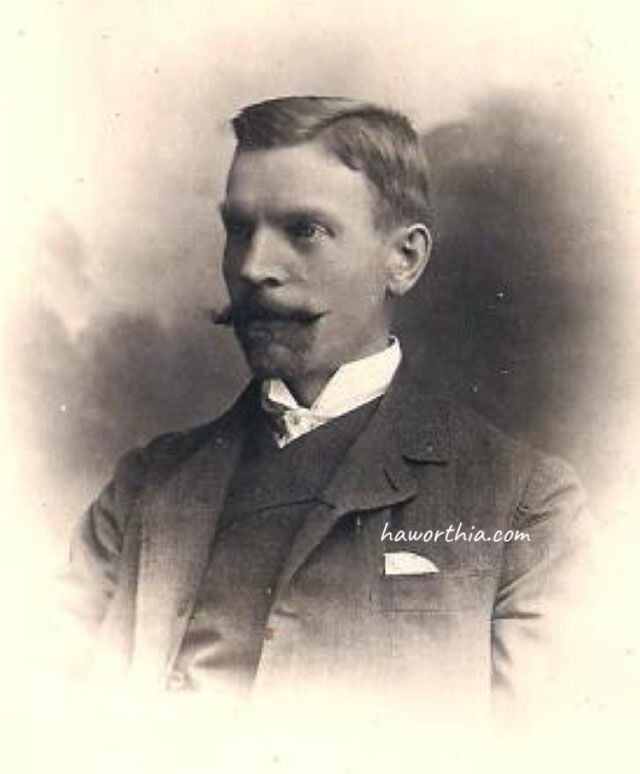 Berger was the most productive during his tenure at the Hortus Mortolensis, publishing many articles and booklets. The most relevant to Haworthia is his contribution to Adolf Engler's Das Pflanzenreich entitled Liliaceae-Asphodeloideae-Aloineae. This was the first monograph on the subfamily Asphodeloideae, and, therefore, on Haworthia too. He moved one Haworthia section Linearifoliae from Baker, as a separate genus, Chortolirion. This had been the last spit of the genus Haworthia until the 2010s when the genus was further divided into 3.