written on Nov 22, 2020
John Gilbert Baker (1834-1920) was born in Guisborough, England. He had been the Keeper of the Herbarium of Royal Botanic Gardens, Kew for 43 years.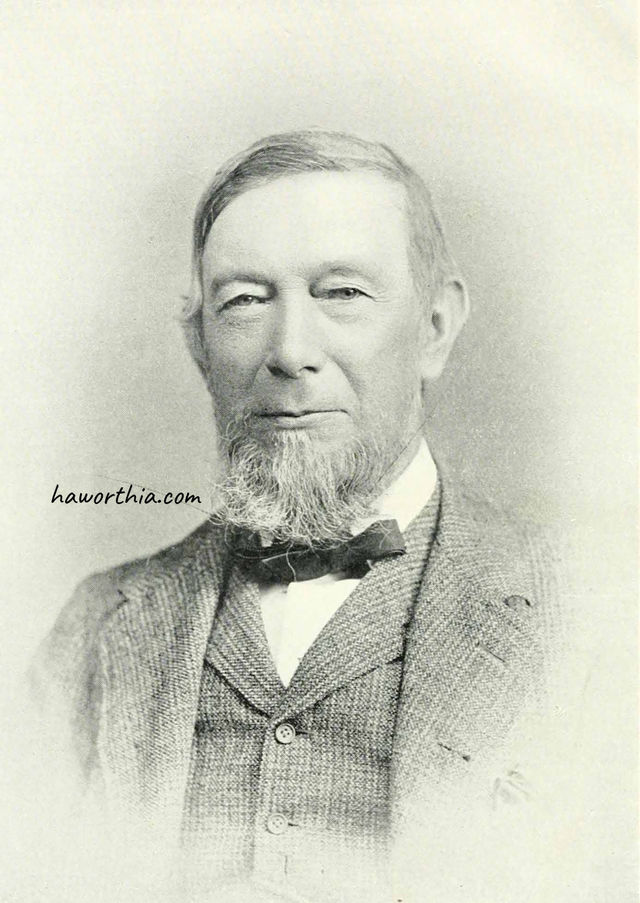 After Haworth's death, there was a tendency to revert the genus Haworthia back to the Linnaean sense of Aloe, a situation that remained for ~50 years. In 1880, Baker published Synopsis of Aloineae and Yuccoideae, in the Journal of Linnean Society. Botany. This was the first recognition of Haworthia as a genus, since Haworth. The work contains 58 Haworthia species, divided into 13 sections. However, many are now considered to be hybrids.