written on Aug 29, 2020
Gerald Graham Smith (1892-1976) was born in Grahamstown, South Africa. He had been a managing director of an engineering works for ~30 years, and worked closely with the East London Museum. This eventually made him the chairman of the museum. Smith's primary interest is Haworthia, and by 1938 he had a huge collection with thousands of plants.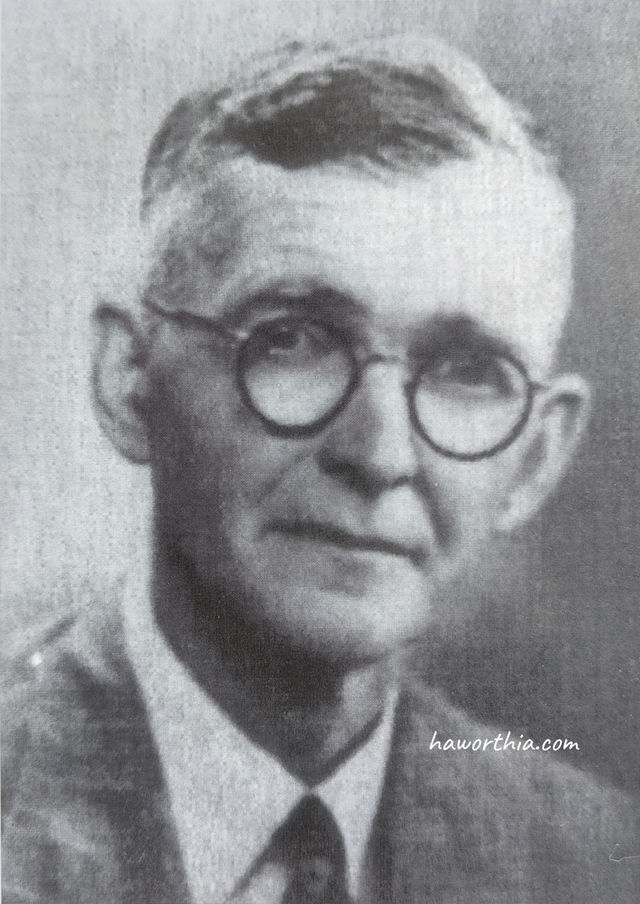 Between 1943 and 1950, Smith published 9 articles in the Journal of South African Botany. He advocated strongly of studying plants in the field and criticized European botanists who had never visited the Cape before classifying, for their failure to appreciate the geographical variation. This led to controversies between Smith and both Uitewaal and Resende. After that, there were no publications from Smith, and in 1957, he donated his plant collection to Kirstenbosch National Botanical Garden. The plants were studies by Bayer after near a decade.