written on Nov 22, 2020
Henri August Duval (1777-1814) was born in Alençon, France. He was a physician and lived a period shortly after when Cape plants were in vogue (roughly 1680-1772). He maintained a small garden that contained many succulent plants from South Africa. Very little else is known about Duval, but the genus Duvalia was named after him, in appreciation and reciprocation by Haworth.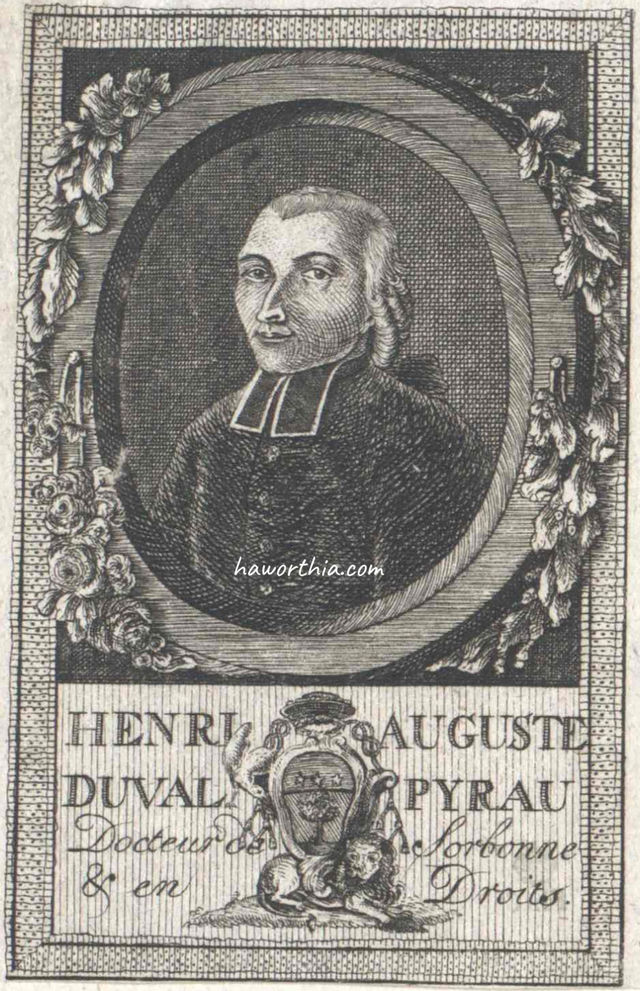 In 1809, Duval published a list of his plants in a pamphlet Plantae Succulentae, in Horto Alenconio. He raised Haworth's Aloe section Parviflorae to a new genus, as Haworthia, and section Curviflorae as Gasteria. He sent a copy to Haworth, who was the first to accept the two generic names in his Synopsis plantarum succulentarum.