written on Jul 11, 2020
Ronell Renett Klopper (1974-) was born in Randfontein, South Africa. She is a chief plant taxonomist at the National Herbarium of the South African National Biodiversity Institute (SANBI). She curates Asphodelaceae, Pteridophyta & Lycopodiophyta collections at South African National Herbarium in the Pretoria National Botanical Garden.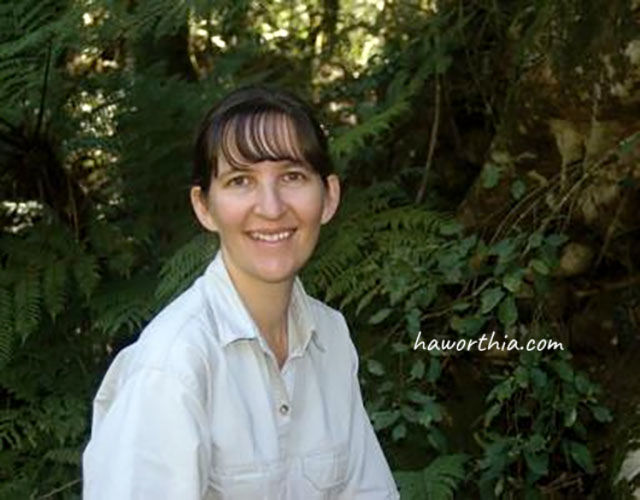 Klopper co-authored The Aloe Names Book in 2012. She and Gideon Smith were responsible for raising Aloidendron to species level in 2013. In 2016, she and Sean Gildenhuys published "A synoptic review and new infrageneric classification for the genus Haworthiopsis (Xanthorrhoeaceae: Asphodeloideae)" in Phytotaxa which applied and adapted 6 sections formerly recognized under Haworthia (subg. Hexangulares) to Haworthiopsis.